Find out more about the Sustainability in the Cashmere Sector conference, taking place this September, where delegates will hear from leading experts and decision-makers working to create a more responsible and sustainable cashmere industry – from herders to retailers.
Cashmere Connect is the SFA Sourcing Platform. Cashmere Connect enables you to source sustainable cashmere.  

We connect brands retailers and suppliers directly with cashmere producers – herders and processors. 
The Sustainable Fibre Alliance is a non-profit organisation that works with the extended cashmere supply chain from herders to retailers, to ensure the long-term viability of the cashmere sector.

Our goal is to promote the SFA Cashmere Standard to encourage the adoption of responsible production practices that minimise environmental impact, safeguard herder livelihoods and ensure animal welfare.

Visit our main website sustainablefibre.org for more information

Cashmere Connect is a database of herder organisations and first-stage processing plants that have been certified in the Codes of Practice, which underpin the SFA Cashmere Standard – the world's first holistic sustainability standard for cashmere. This database also contains contact details of other participants of the Chain of Custody and SFA Members and access is open to these parties.
For herders in Mongolia, certification represents a compliance with the minimum requirements of both the Rangeland Stewardship Code of Practice and the Animal Husbandry Code of Practice. For processors in Mongolia, certification represents compliance with the minimum requirements of our Clean Fibre Processing Code of Practice. For the China Pilot 2021, certification of farmers in China represents those who have been trained in SFA x ICCAW animal welfare code of practice. The standard is in the process of being harmonised across both countries.
All parties must comply with the SFA Code of Conduct.
---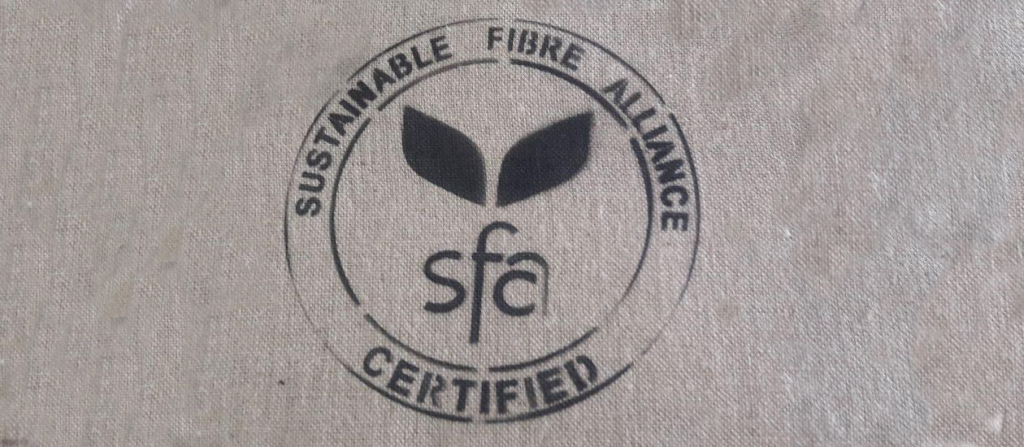 Why become SFA Certified?
This database provides visibility to other herder organisations, traders, processing plants, manufacturers and international buyers along the supply chain who are SFA certified or members.
Those complying with the relevant Code of Practices will be given an 'SFA
Certified' logo that you can use on any business materials you produce. This will allow you to demonstrate your commitment to a sustainable cashmere supply chain to your providers and the winder industry.
Only those certified by the SFA as using sustainable and welfare friendly
practices can make claims regarding the cashmere you are selling. These
claims can be demonstrated if sales have been recorded using one of the SFA's triplicate books, which will leave you with physical proof of the transaction that you can either keep as paper, or scan/photograph and store electronically.
Those herding organisations and producers certified with the SFA are eligible to be part of the SFA chain of custody, the tracing of SFA certified cashmere through a sustainable cashmere supply chain.
Assurance Process and Award Levels
After registering with the SFA, herder organisations and processors carry out a self-assessment against the relevant codes of practice, which is then checked by the SFA and independently verified by site visits from trained assessors.

They can only be accredited against the SFA Cashmere Standard following independent verification of compliance. We have three award levels to indicate the level of compliance with a particular code of practice: Bronze (minimum requirements met), Silver and Gold (fully
compliant with requirements).
Interested in purchasing SFA Certified fibre?
To facilitate uptake of SFA Certified fibre in the supply chain, and ultimately by SFA retailers and brand members, the SFA is publishing a list of the suppliers that process certified fibre.
Click here for table
Processor
Address
Contact
Gobi
Anudari G.
anudari.g@gobi.mn
KhanBogd
Gantakhi G
gantakhi@gmail.com
Khatant International
Jamtsbal
Jamtsbal@khatant.com
Monital
Buyanaa Damdin
buyanaa.damdin@gschneider.com
Sor Cashmere
Otgondavaa
otgondavaa@sorcashmere.mn
Uguuj Shim
Otgonbayar
bayar@uguujshim.mn
Ulemj Cashmere
Daramdorj Damdinsuren
Ulemjdd@gmail.com